Safety Butterfly Needle
Blood Collection Needle and Holder
Safety Butterfly Needle (Blood Collection Needle and Holder)
The Safety Blood Collection Set with integrated needle protection is an important contribution to avoiding needlestick injuries. After use, the safety mechanism is activated inside the patient's vein. To do this, the wings of the set are held in place with the fingers of one hand. With the other hand, the slide is released by pushing together the pieces on the side. The slide is then pulled back. An audible "Click" indicates correct activation.
The scalp needle with safety shield (safety scalp needle)and evacuated blood collection tube/ syringe are used together for the collection of venous blood. The winged needles is designed with a safety shield which can be activated to cover the needle immediately following blood collection to aid in the protection against accidental needlestick injury.
Gallery
TAG: Blood Collection Needle,
Contact Sunphoria to Get a Quotation Now!
Search
Recommendation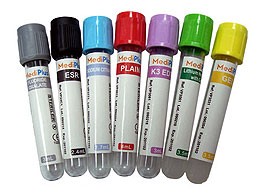 Advanced two-part closure design guarantees a perfect fit between outer plastic cap and inner rubber stopper. The closure can be easily removed and does not cause blood spillage, which ensures complete safety during collection and testing process.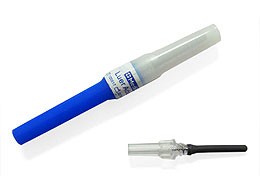 Mediplus Multiple Needles are predominantly used in routine blood collection and are exclusively single-use. The colour of the needle protective cap simplifies visual recognition of the individual types. Different needle gauges and needle lengths are available.