Service Overview
Our Professional ODM / OEM Services Help You Enter Your Local Market with Ease
With years of experience in the industry, we understand fully the needs of our clients and distributors, as well as how the market changes continuously. Therefore, in addition to licensing our products worldwide, we have also come up with an OEM/ODM solution that is beneficial to those who are looking to establish their own brand locally.
Our team provides a wide range of services that help you build your own brand for your market. Not only will you have the backing of our reliable production capability, you can also request marketing/branding services such as logo design, label design, packaging design, and brochure design. What we offer is a comprehensive package that allows you to gain that competitive edge to succeed in your market.
So far, we have helped several distributors enter their markets with great results. Many of them chose to market our brand and their own simultaneously, which gives them greater flexibility while dealing with various clients. We believe that our partnership will save you time and money, which is the most important factor of your success.

Product Line
A. Venous Blood Collection Tube
Clinical Chemistry: Serum Tubes(Plain), Heparin Tubes(Lithium Heparin)
Coagulation Analysis: Coagulation Tubes (Sodium Citrate)
Haematology: EDTA Tubes (EDTA K3/K2)
Blood Sedimentation system: ESR Tube(ESR), ESR Instruments, ESR Accessories
Glucose Determination: Glucose Tubes (Fluoride Oxalate)
Special Diagnostics: SST, Lithium Herparin with Gel, No additive
B. Capillary Blood Collection System
Microtubes
Closure System
Funnel & Capillaries
Safety Lancets
Carrier Tubes
C. Needles & Holders
Flashback Needles
Multiple Needles
Butterfly Needle Sets
Quick Shield Needles 1+2+3
Luer Needles
Luer Adapter
Standard Holder
Single-Use Holder
Quick Release Holder
Quick Shield Holder 4+1
D. Accessories
Sharps Containers
Tourniquets
Urine Collecter
Search
Recommendation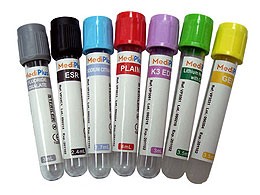 Advanced two-part closure design guarantees a perfect fit between outer plastic cap and inner rubber stopper. The closure can be easily removed and does not cause blood spillage, which ensures complete safety during collection and testing process.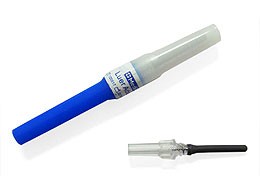 Mediplus Multiple Needles are predominantly used in routine blood collection and are exclusively single-use. The colour of the needle protective cap simplifies visual recognition of the individual types. Different needle gauges and needle lengths are available.